FAQ
What does my registration fee include each session?
First and foremost, it includes quality instruction and care from over 25 Kids Playing staff members. In addition, all campers receive:
Morning and afternoon snacks
Before Care – at no additional charge
Programs and activities each day
Lunches (cook-out) provided on the second Friday of each session
Kids Playing Camp T-Shirt (one)
Transportation to any field trip
Is there camp on July 4, 2017?
No, there is no camp on Tuesday, July 4th as it is a holiday…enjoy time with your family:)
Do you offer sibling discount?
Yes, we offer a $25 discount per session if registered prior to February 1, 2017.  The discount will be automatically reduced upon registration.
Do you offer After-Care?
Yes, we offer After-Care from 4:15 – 5:15 p.m. at $10 per family/per day.  You can sign up through Ultracamp for aftercare or if you have a last minute emergency/change of plans and need aftercare, please let Kathy know.
What to bring to camp?
Campers should wear comfortable clothing, gym shoes with socks (no open toe shoes), and bring a water bottle and sunscreen. We will replenish the sunscreen after lunch.  We help the younger campers with sunscreen and the older campers put sunscreen on themselves.
When we swim. please bring swimsuit, goggles and towel. PLEASE MAKE SURE YOUR CHILD'S LAST NAME IS ON ALL ITEMS. We will provide life vests for campers who require it.
How is drop-off and pick-up handled?
Safety is our number #1 priority. All parents are required to sign in their child(ren) with our Camp Director.  No child will be allowed to leave unless the parent has signed them out at the end of the day. Once we have our camp meeting in May, we will walk parents through the process of sign in and out.
Do you provide lunch?
No. We ask campers to bring their lunch in an insulated sack each day, labeled and no glass. If a camper forgets their lunch we have extra food on hand.   The extra food consists of fruit, veggies and sandwich.
On the second Friday of each session we will provide a cook-out lunch and if your child does not wish to eat that lunch, please provide a sack lunch for her/him that we will refrigerate.
How do you group campers?
We put campers together by grade. Campers can request to be together and every effort is made to honor this request.
Does my child need a physical?
Yes. Please make sure you either download the camp medical form or get a copy of your child's physical from school. All medical forms need to be in our offices by June 1, 2017.  You must submit a NEW physical each summer for liability purposes.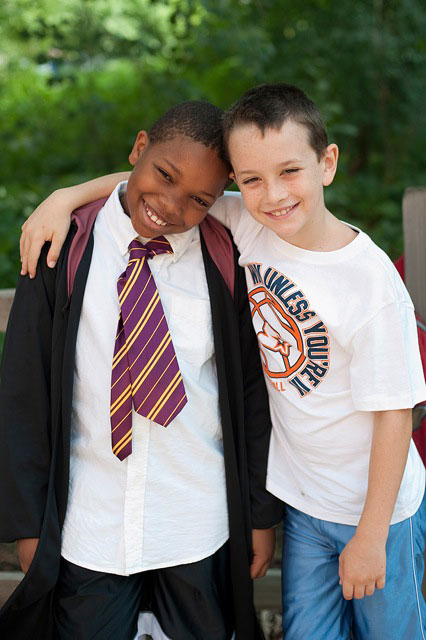 If my child has special medical needs, how is it handled?
All campers with any special medical needs will be required to have a current medical authorization form on file. All campers with any medicines will be checked in by the the Camp Director and administered by her solely.  All medicines other than inhalers and epy pens are kept locked up in a secure station.
All Leadership Team members carry a first aid pack, cell phone and a walkie-talkie throughout the day.
How do you recruit your staff?
All applicants for camp positions are interviewed face to face by the Camp Director, references are required and a background check on all Leadership and College age counselors are required. Each day, all camp staff is led by the Camp Director through daily hands on conversations and mentoring opportunities.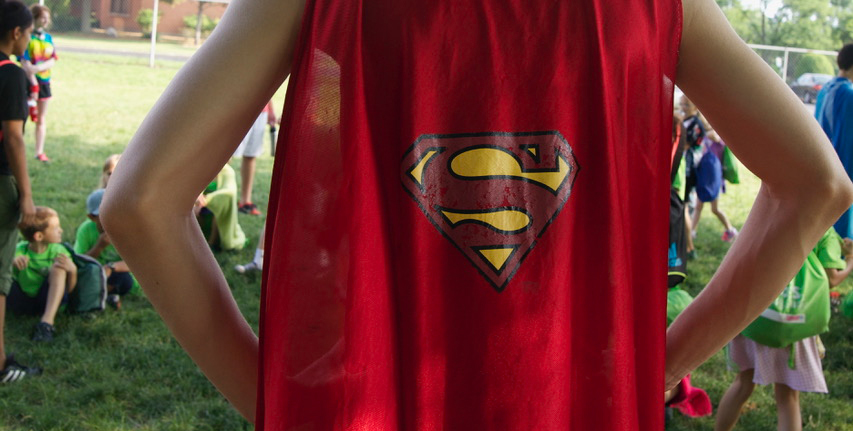 Does Kids Playing Camp provide training for its staff?
Yes, all Leadership and College Coaches are required to have CPR/First Aid Training.  In addition, all Kids Playing Camp staff are required to attend the two day in service training held in early June. All staff are trained in emergency policies and procedures, curriculum planning and over-all safety issues of our campers.
What happens at a typical day at Kids Playing Camp?
Campers participate each week in a variety of activities with the no week exactly the same. Prior to registration, we ask the campers what they want to do…what they want to learn…what they want to discover. Then as we create the programming we do everything possible to incorporate some of their ideas into the schedule.
Here is a look at a typical week:
Monday, Tuesday and Thursday: Sports, Games, Swimming, Wall Climbing, Outdoor Education, Science, and Crafts
Wednesday: Kids Theme Days and swimming
Friday: Swim, Free Play and Cook-outs (second Friday of each session)

What is the breakdown of times during the day?
8:00 -8:45:   Free Play
9:00 -12:        Morning Rotations/Snack
12-1:                Lunch/Reading
1:00-3:00:     Afternoon Rotations
3:15:                Afternoon Snack
3:45 -4:15 :    Free Play
*4:15 – 5:15 :  After-care – $10 per camper/per day
How does swimming work?
NEIU swimming staff oversees all swimming activities in the pool. As the trained life guards, it is their sole discretion who can and can not swim with life vests. At the beginning of each session, ALL beginner swimmers are required to have life vests on. Should she/he wish to take the swim test which consists of swimming 3/4 the length of the pool freestyle and passes, the life vest will be removed. It is SOLEY the decision of the life guard and can not be removed by the staff of Kids Playing Camp…no exceptions.
We swim 5 days a week for approximately 45 minutes to an hour depending on age.
Does Kids Playing Camp only offer sports?
No. We believe campers should be engaged in a variety of activities with the most important part being that it is FUN.  Sports is a part of the camping experience as well as arts and crafts, science experiments, kids in the kitchen, theme days and "Out of the Box" activities, music, drama and science.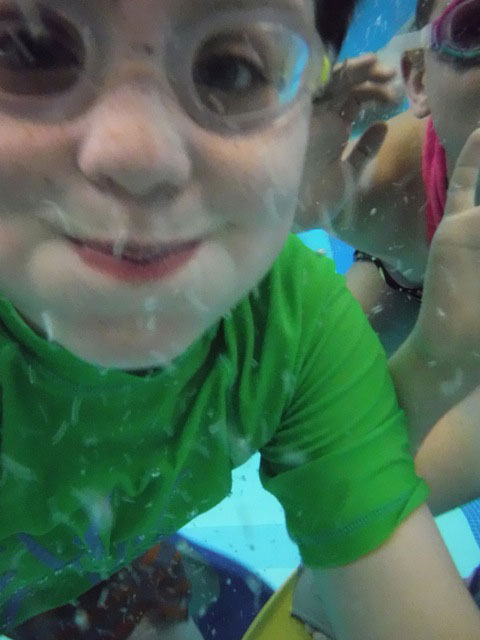 What are Kids Theme Days?
Each Wednesday camp will be centered around a theme. Some of the themes of past summers included:
Red White Blue
Super Hero/Heroine
Winter Wonderland
Olympic Day
Treasure Hunt Day
Disney Day
Willie Wonka
Be What You Want Day
Carnival Day
What are "Out of the Box" Activities?
Every week on Tuesday or Thursday campers will have a chance to do something new. Check out some of the activities that will be offered:
Dance Contest
Snapshot Day
No Sew for Kids
Cookie Decorating
Old Fashioned Games
Create Your Own Game
Minute to Win It
Capture the Flag
Does Kids Playing Camp go on Field Trips?
We have a week of camp called Explore Chicago where we visit the sites of the Chicago area. During the remainder of camp we do not go on field trips with our younger campers.  We have decided to invest in bringing artists into camp who can share their talents and skills with our campers including jugglers, animal shows, self defense and resident artists. We believe that is the best investment in our campers.
Our No Limits/Out of Bound Campers go on regular field trips two times a week.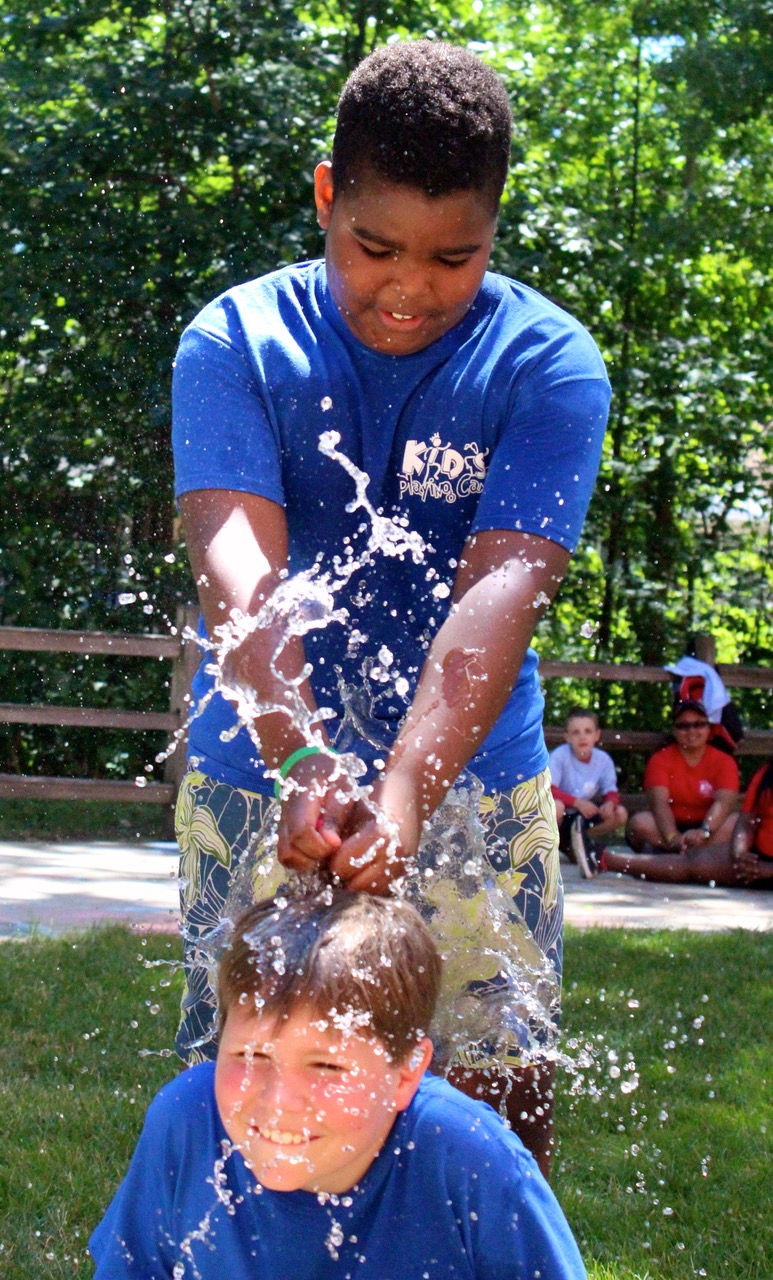 What is the refund policy?
KPC does not refund the non-refundable deposit.
KPC does not refund any registration or payment after March 1, 2017.
You can apply your non-refundable deposit to another session for your child, but due to budget planning and commitments no refunds are given.
Should a medical emergency issue come up that prohibits your child from attending camp prior or during camp, we will make exception.
Can parents visit camp?
Absolutely! We have an open door policy so that you feel comfortable with the attention and care your child is receiving at Kids Playing Summer Camp. All we ask is that you check in with the Camp Director in advance.
If you need more information, please call Kathy, Camp Director at 847.323.1394.
CONTACT
847.323.1394
kidsplayingcampregister@gmail.com
kidsplayingcamp.org
CONTACT
847.323.1394
kidsplayingcampregister@gmail.com
kidsplayingcamp.org
CAMP HOURS
8:00 a.m. – 8:45 a.m.
Drop Off and Free Play
Camp Rotations
9:00 a.m. – 3:15 p.m.
4:15 p.m.-5:15 p.m
Aftercare – $10 per family per day
CONTACT
(847) 323-1394 kidsplayingcampregister@gmail.com http://kidsplayingcamp.org/ http://www.facebook.com/KidsPlayingCamp
NORTHEASTERN ILLINOIS UNIVERSITY
CAMP HOURS
8:00 a.m. - 8:45 a.m. Drop Off and Free Play Camp Rotations 9:00 a.m. - 3:15 p.m. 4:15 p.m.-5:15 p.m Aftercare - $10 per family per day