About Kids Playing Camp Inc.
How Did Kids Playing Camp Inc. Get Started?
Approximately 16 years ago, Kathy was looking for a summer camp for her oldest child to attend. She wanted a camp that was led by adults, but incorporated mentoring and guidance for children in their everyday life. She wanted to create a place that campers could have fun, while learning the values of acceptance, diversity and respect.
So Kathy, took her 30 plus years of experience with youth and started Kids Playing Camps Inc. From the very beginning, it was a success. Kids Play All Day! And over the years, the camp has grown, but has never lost the core focus of why it is here…to teach life long skills to children in an accepting environment through various methods. Kathy knows and relates to kids in a way that few adults can. She understands what makes it FUN. She knows how to keep it SAFE.  Above all, she expects the best from everyone in the process and treats everyone with RESPECT and KINDNESS.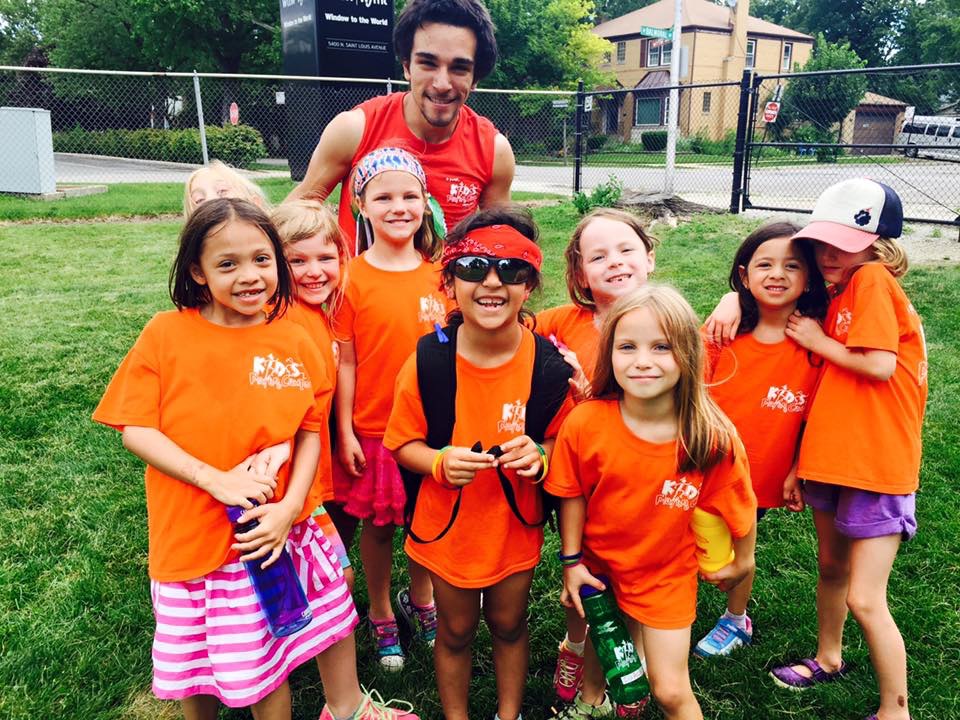 Who is Kathy Chuckas?
Kathy is the founder of Girls in the Game (formerly A Sporting Chance Foundation).  When she founded A Sporting Chance Foundation in 1995, she took her passion for sports and her belief in helping girls have a voice and a safe place for sports and fitness and put it into action. Kathy took the initiative to create A Sporting Chance Foundation when advocating for girls and their rights was not a popular choice. Kathy decided after 7 years and the adoption of three children at the time, she wanted to focus on raising her kids.Kathy loves working with children of all different abilities and backgrounds and has the unique ability to bring out the best in each one of them.
Kathy has been a coach and a mentor for the past 30 plus years.
She has received numerous awards and public recognition for her work on behalf of youth, including the prestigious Mercedes Mentor of the Year Award, Sports Women of the Year Award, Non-Profit from the National Sporting Goods Association, and the LaRabida Heart Award to name a few. When Kathy founded A Sporting Chance Foundation (Girls in the Game) in 1995, it was  to provide and promote sports/fitness opportunities for girls, enhancing their physical well-being, self-esteem, leadership, team-building skills and academic excellence. There were only a few organizations in the nation devoted solely to promoting the advancement and growth of young girls, through their involvement and participation in athletics. Today Girls in the Game serves over 3,000 girls annually and is nationally recognized as a leader in the field. What started as one person believing we could do better, became a place of change for thousands of  girls throughout Chicago.
Kathy believes that anything is possible with hard work, dedication and a passion.
Kathy is the co-parent of four children ranging  from 14 to 22 years of age.  In her spare time, she coaches flag football and basketball, volunteers for her children's schools and is a amateur photographer.
Why you should become a part of the Kids Playing Camp Inc. family?
It's more than your everyday summer camp.
It's a training ground for the future. A place where kids can learn, explore and meet new friends. Where they can participate in hands-on, interactive events that challenge them both physically and mentally. Best of all, they'll discover that learning can be a whole lot of fun.
Where is Kids Playing Camp Inc. located?
We partner with Northeastern Illinois University because it offers the best, beautiful and secure grounds. They have wonderful facilities including softball/baseball diamonds, soccer fields, tennis courts, gymnasium, racquetball courts and classrooms. Not to mention, a committed and caring staff who help Kids Playing Camps run smoothly. The staff and students of NEIU welcome us each summer to their "home" and make us feel a part of the school community.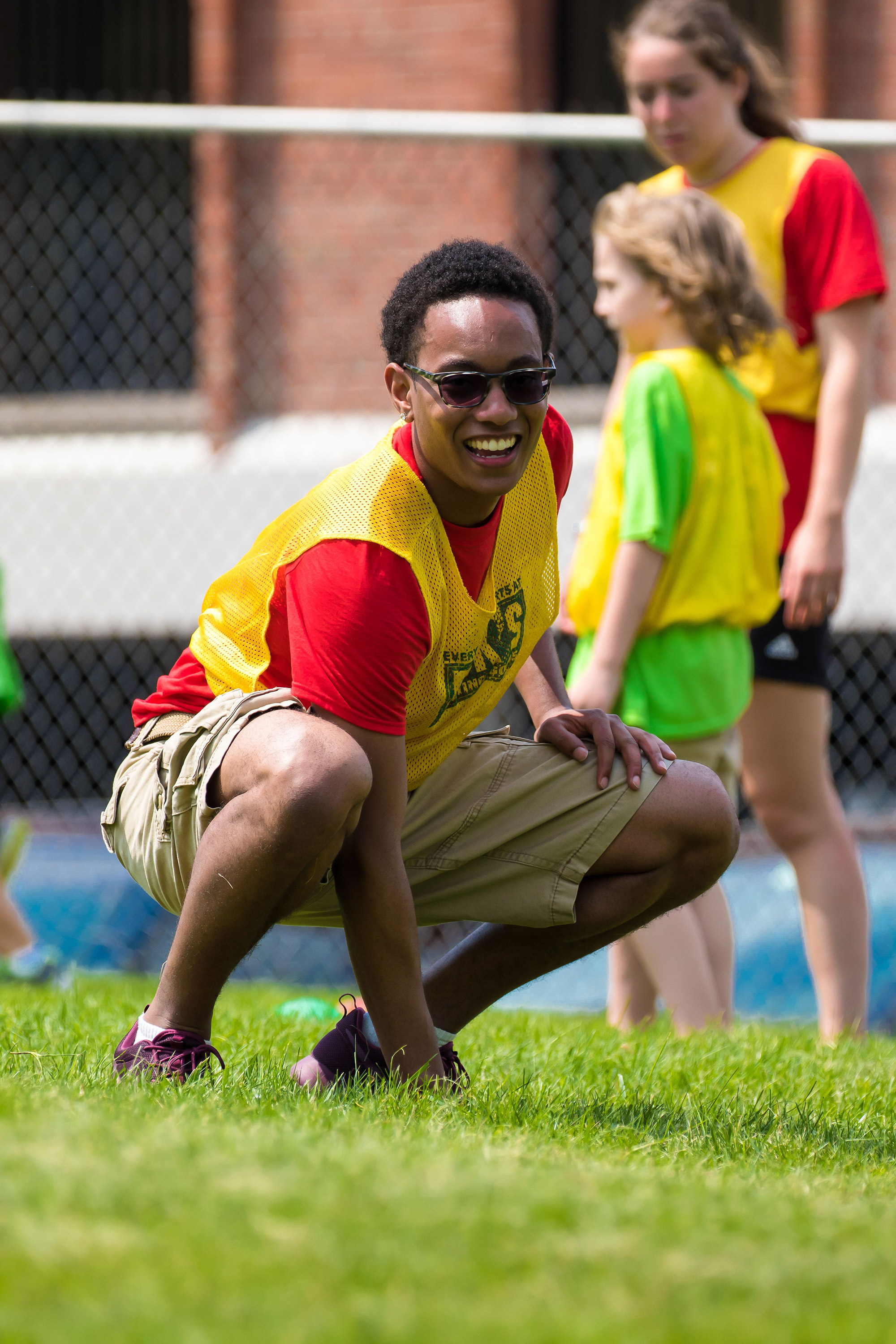 What sports are offered?
All sports are lead by our Leadership and College coaches. and with the help of the Physical Education Department at NEIU.  They run, play and instruct the campers throughout every activity. Each coach encourages and teaches every camper. Its not about the score. Its about learning a new skill, playing with friends and just being a kid.
Some of the sports activities offered at camp include (there are more):
Backyard Games
Badminton
Basketball 
Coach Games
Floor Hockey
Frisbee
Kickball
Running Bases
Softball/T-Ball
Soccer
Swimming
Tennis
Volleyball
Wall Climbing
What Activities are offered?
Craft Projects from Recycled Materials 
Guest Artists
Mayor's Reading Challenge
Outdoor Education
Science Experiments
And More!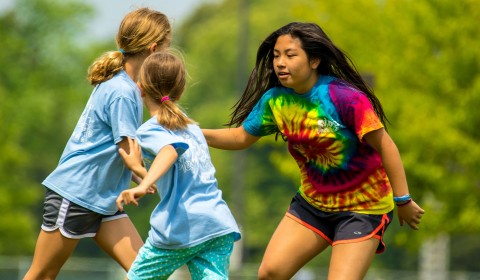 What are Kids Theme Days?
Each Wednesday camp will be centered around a theme. Some of the themes in the past summers include:
Red White Blue

Super Hero/Heroine
Winter Wonderland
Olympic Day
Treasure Hunt Day
Disney Day
Willie Wonka
Be What You Want Day
Carnival Day
What are "Out of the Box" Activities?
Every week campers will have a chance to do something new. Check out some of the activities that will be offered:
Dance Contest
Snapshot Day
No Sew for Kids
Cookie Decorating
Old Fashioned Games
Create Your Own Game
Minute to Win It
Hippo Hop
Here's what others are saying about Kids Playing Camp
"My son had the time of his life. Thanks for having such a wonderful staff who watched out for him." View More Testimonials
CONTACT
(847) 323-1394 kidsplayingcampregister@gmail.com http://kidsplayingcamp.org/ http://www.facebook.com/KidsPlayingCamp
NORTHEASTERN ILLINOIS UNIVERSITY
CAMP HOURS
8:00 a.m. - 8:45 a.m. Drop Off and Free Play Camp Rotations 9:00 a.m. - 3:15 p.m. 4:15 p.m.-5:15 p.m Aftercare - $10 per family per day